Important Update! LELA has been looking to offer its members more comprehensive credits checks without any nickel and diming. We now have a partner that offers not only credit checks, but a variety of checks for LELA Members that will streamline your process with great results. Also, if you are a LELA Member there is big savings in store for you. For details click on the link below.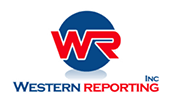 When you have a vacancy at one of your units screening your tenants can help you toward a path of finding qualified tenants. Don't believe anything you are told until you have a chance to further review the information provided on the application. The Lake Erie Landlord Association provides the following background checks for our members. There is a charge for criminal and employment checks. Eviction checks are free.
Landlord Check – The previous landlord is contacted and asked a series of questions to help determine the tenants standing. Such questions include whether the tenant pays rent on time or if that landlord would ever rent to them again. LELA can go back as far as you'd like as long as we are provided with that landlord's contact information.
Employer Check – The employer is contacted and asked a series of questions on a worksheet to verify that person's employment history and compensation information.
Nationwide Criminal Background Check – The tenant's name is searched in a nationwide database which completes a search on records for criminal history, sex offenders, terrorists and verifies the social security number. It also provides any addresses associated with that social security number.
FREE Eviction Check – A search is completed within the court records associated to any known addresses of the tenant to verify if there are any evictions on file.
Next Step… Become a LELA Member
If you think any of the above benefits can help your landlord business, you're right! The next step is to become a LELA member.
Use the button below to sign up online or contact us if you have any further questions. We look forward to being part of your continued success.