MONTHLY

LELA

VENDORS SPECIAL
June's Vendor Special for LELA Members Only
LELA Members… Looking to revive an old weathered deck to make an
outdoor space attractive to potential renters or buyers, reduce turn time,
or retain current tenants?
BEHR Deckover is an affordable way to beautify worn, weathered wood.
Fills Cracks up to ¼ inch
Seals splinters
Fills nail holes
Provides a uniform smooth or textured surface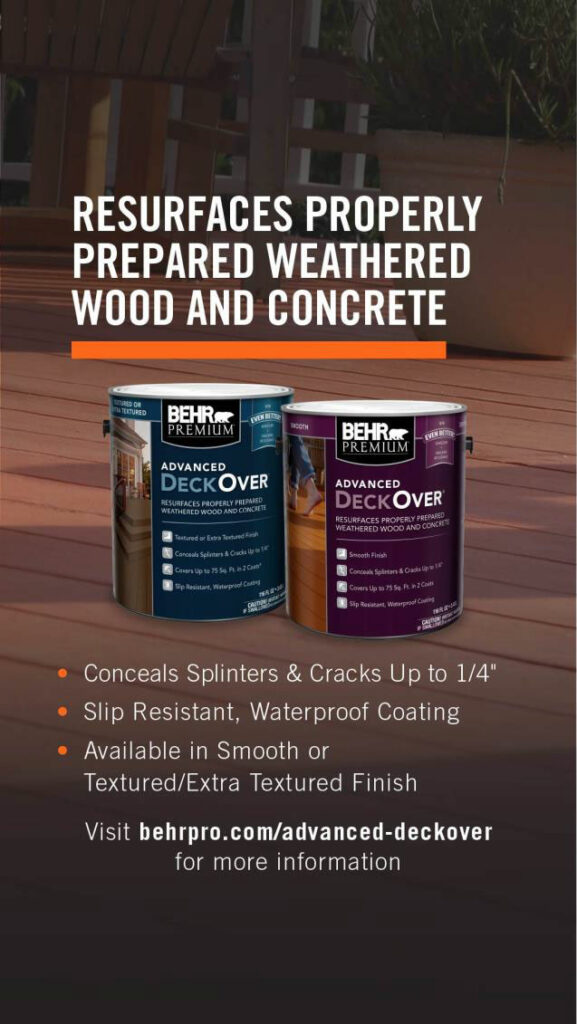 Please reach out with any questions. Always remember to use the LELA number 440-233-5300 when checking out to receive your special pricing.
Russ Campagna
BEHR PAINT
216-469-9212
LELA Vendor Member –
$195.00
LELA Vendor Members are persons engaged in businesses that would be beneficial to the association and its membership. Per the bylaws, Vendor Members have no voting rights within the association.
LELA Dual Member/Vendor –
$295.00
Dual Members are those who are both Regular and Vendor Members.